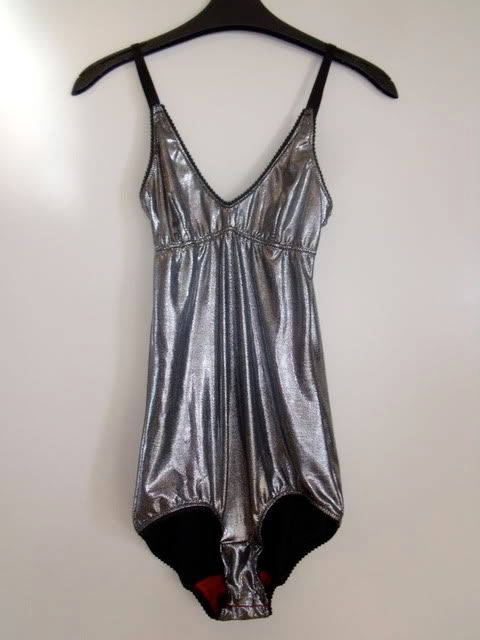 I øjeblikket arbejder jeg som assistent på et PR bureau, hvor jeg hjælper til i deres showroom. Vi er i fuld gang med at forberede til pressedag, så vi har rygende travlt med at pakke SS kollektionerne ned. Men inden da vil jeg se, om jeg ik kan nå at vise jer nogle af de fine ting, vi har fra sommerkollektionerne.
Denne bodystocking er fra et mærke, der hedder
Made by Noemi
og koster 999 kr
.
Det er ikke det mest diskrete stykke tøj, men stylet rigtigt er den super fin,
fx. under en skjorte hvor den lige titter ud..
At the moment I'm working as an assistant at a PR company, where I help out in the showroom! We are busy packing away all the SS collections and preparing for a pressday, where we will show the new collections. But before it all dissapears, I will try to show you some of the stuff we have!
This bodystocking is from a brand called
Made by Noemi
. It's not the most discreet piece, but I think it could look amazing worn under a shirt and just peeking out or with a pair of vintage jeans shorts..