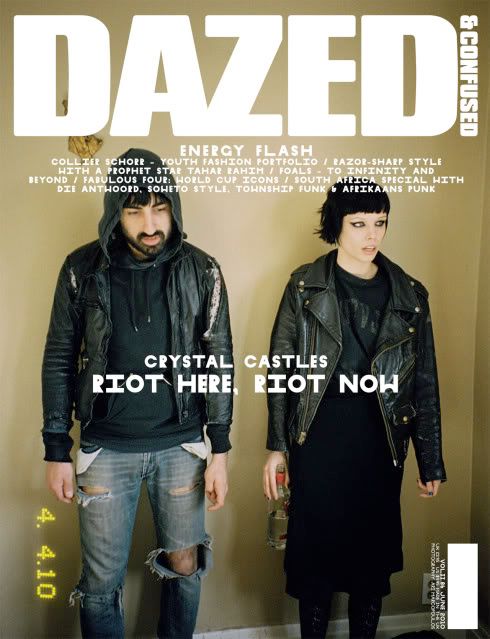 Den seje canadiske duo
Crystal Castles
udgav i sidste måned deres andet album, og nu pryder de så forsiden på den nye udgave af
Dazed & Confused
. Jeg har ikke fået lyttet så meget til albummet endnu, men jeg er vild med denne sang, der er en smule mere poppet, end hvad man er vant til at høre fra duoen. Men det skal man slet ik kimse af!
The Canadian duo
Crystal Castles
released their second album last month, and now they are on the cover of
Dazed & Confused
. I haven't had the chance to listen properly to the new album yet, but I think this song is pretty cool!