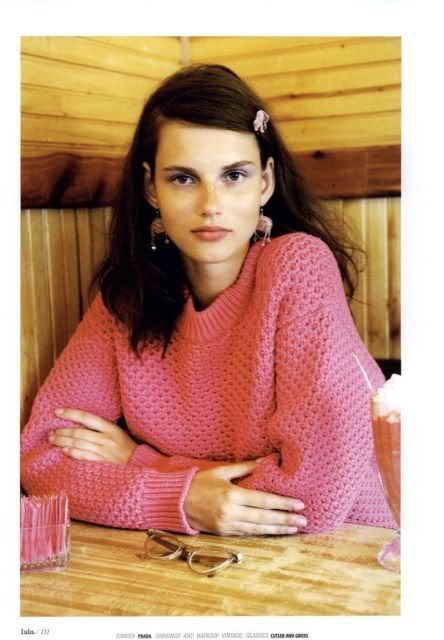 Giedre Dukauskaite in Lula #11 photographed by Jane McLeish Kelsey
Det er sjældent, at jeg ifører mig tøj i lyserøde nuancer. Men denne fine editorial har i høj grad givet mig lyst til for en gangs skyld at investere i andet end sort! Gerne i form af en smuk striktrøje som på det første billede.
I rarely ever wear anything in pink shades. But after seeing this beautiful editorial, I think I have to reconsider! I'm especially hooked on finding a knit similar to the one in the first picture!
Source: tfs via obsessee.typepad.com